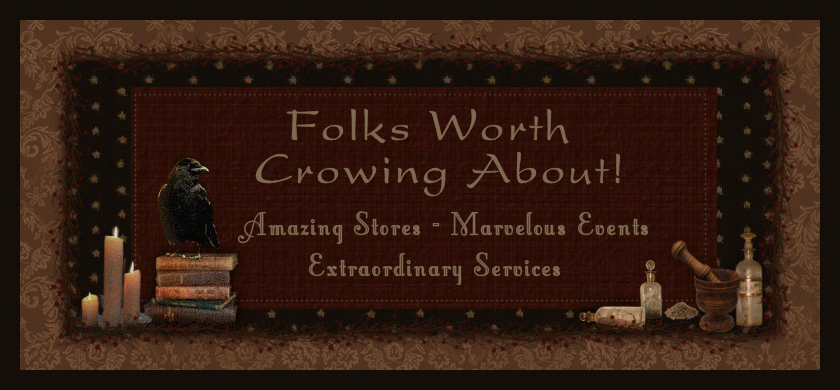 The list of stores below is, in no way comprehensive. It only reflects the retailers I've actually visited and to which I'm extremely partial for a number of reasons - the most important being their exquisite taste in unusual merchandise, and their sterling performance in customer service.
Alabama

Books, Beans and Candles
1620 Richard Arrington Blvd South
Birmingham, AL
205-453-4636
www.bookbeancandle.com

California

Cauldron
2818 Rowena Avenue
Los Angeles, CA
323-644-0268
www.cauldronkitty.com

Colorado

Herbs-n-Arts
2015 East Colfax Avenue
Denver, CO
303-388-2544
www.herbsandarts.net

Connecticut

Mystical Horizons I
46 Main Street
Old Mystic, CT
860-572-9191
www.mysticalhorizons.com

Mystical Horizons II
313 Flanders Road
East Lyme, CT
860-691-2627
www.mysticalhorizons.com

Louisiana

Esoterica
541 Rue Dumaine
New Orleans, LA
504-581-7711
www.onewitch.com

Island of Salvation Botanica
835 Piety Street
New Orleans
504-948-9961
www.feyvodou.com

Voodoo Spiritual Temple
828 N. Rampart Street
New Orleans, LA
504-522-9627
www.voodoospiritualtemple.org

Maine

Leapin' Lizards
449 Forest Avenue
Portland, ME
207-221-2363
www.leapinlizards.biz

The Magick Closet
995 Forest Avenue
Portland, ME
207-772-1441


Maryland

The Owl Nest
5732 Buckeystown Pike #14
Frederick, MD
301-228-2401
www.theowlnestonline.com Massachusetts

Circles of Wisdom
90 Main Street
Andover, MA
978-474-8010
www.circlesofwisdom.com

Incantations
345 Court Street
Suite LL-B
North Plymouth, MA
508-746-8316
www.incantationsotw.com

Some Enchanted Evening
234 Main Street
Spencer, MA
508-885-2050
www.someenchantedevening.org

The Silver Willow
54 Fall River Avenue
Rehoboth, MA
508-336-8813
www.thesilverwillow.com

Michigan

Beyond the Rainforest
G-3528 Beecher Road
Flint MI
810-733-7592


The Candle Wick Shoppe
195 West 9 Mile Road
Ferndale, MI
248-547-2987
www.candlewickshoppe.com

Crystal Pathways
48117 Van Dyke Ave
Shelby Twp, MI
586-997-3114
www.thecrystalpathways.com

Minnesota

Eye of Horus
3012 Lyndale Ave S
Minneapolis, MN
612-872-1292
www.eyeofhorus.biz

Missouri

Aquarius
3936 Broadway
Kansas City, MO
816-931-6303
www.aquariusbooks.com

Pathways
11419 Concord Village Avenue
St. Louis, MO
314-842-0047
www.pathwaysstl.com

Nebraska

Next Millennium
3141 North 93rd Street
Omaha, NE
402-393-1121
www.next-mill.com

New Hampshire

Gardenia's
11 Birch Street
Derry, NH
603 -432-3977
www.mygardenias.com

New Jersey

Soul Journey
194 Main Street
Butler, NJ
973-838-6564
www.souljourney.com

New York

Brid's Closet
296 Main Street
Cornwall, NY
845-458-8726
www.bridscloset.com

Magickal Realms
2486 Webster Avenue
Bronx, NY
718-892-5350
www.magickalrealms.comNorth Carolina

Eclectic By Nature
408 State Street
Greensboro, NC
336-373-0733
www.eclecticbynature.com

Ohio

Violet Flame Gifts
118 Locust Street
Newark, OH
740-349-3217
www.violetflamegifts.com

Pennsylvania

Celtic Myth and Moonlight
641 Penn Avenue
West Reading, PA
610-685-2307
www.celticmythmoon.com

Mystickal Tymes
127 South Main Street
New Hope, PA
215-862-5629
www.mystickaltymes.com

Ostara
521 Main Street
Bethlehem, PA
610-866-5577
www.awitchscauldron.com

South Carolina

Belladonna's Books and Gifts
1224 Pendleton Street
Columbia, SC
803-765-0450
www.belladonnasgifts.com

Tennessee

Goddess and the Moon
603 8th Avenue South
Nashville, TN
615-251-9833
www.goddessandthemoon.com

Virginia

13 Magickal Moons
407 Mill Street
Suite 201
Occoquan, VA
703-492-2211
www.13magickalmoons.com

Mystic Moon
3365 N. Military Highway
Norfolk, VA
757-855-3280
www.mysticmoonevents.com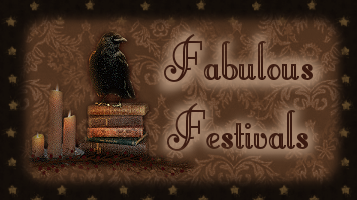 Arkansas

WytchHaven
Salem, AR
www.wytchehaven.com

Florida

Florida Pagan Gathering
Altoona, FL
www.flapagan.org

Georgia

PhoenixPhyre
St. George, GA
www.phoenixfestivals.com

Kansas

Heartland
McLouth, KS
www.kchsa.org

Kentucky

Spirit of the Earth
Hopkinsville, KY
http://www.spiritoftheearth.org

Louisiana

Goddess Rising Conference
Metairie, LA
www.goddess-rising.com

Maine

Southern Maine Pagan Pride Day
Portland, ME
www.mainepaganprideday.org

Massachusetts

Southeast Massachusetts Pagan Pride Day
Lakeville, MA
www.semappd.com

Michigan

Convocation
Troy, MI
www.convocation.org

Nevada

Northern Nevada Pagan Pride Day
Sparks, NV
www.paganpridenevada.org

Ohio

Earth Warrior's Festival
Clarksville, OH
www.earthwarriorsfestival.com

Oklahoma

OKP Beltane
Bartlesville, OK
http://www.okpevents.com

Tennessee

Pagan Unity Festival
Burns, TN
www.paganunityfestival.org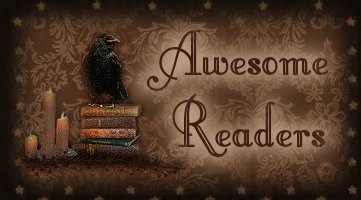 Pamela Thurlow
Pam Thurlow is the best in the business when it comes to intuitive readings or contacting and communicating with those on the other side - whether they be spirit guides, departed loved ones or some other entity. [Okay...I'll admit it...she's my personal ghost whisperer! ;)] Best of all, she does readings by telephone, email, or in person, and at very reasonable prices.
Johnnie Two Brows
With an unsurpassed grasp of the Tarot, Johnnie Two Brows is one of the most accurate readers I've ever known. [He's been known to pinpoint problem areas for me that I never even knew existed.] He does readings both by telephone and in person - also at very reasonable prices - and is available for Tarot parties and private instruction.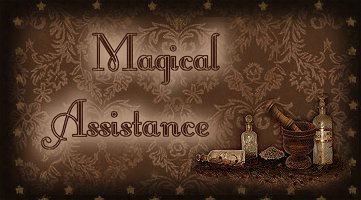 The ladies listed below are not only reputable Root Workers/Conjure Women, they're the folks I depend upon for additional help. [Okay...sometimes, even I can get in over my head! ;)] Best of all, they won't charge an arm, a leg, and the deed to your house to assist you. So whether you need spiritual advice, a spell working, a mojo bag, or some spiritual supplies, you're assured of being in good hands. I guarantee it!

Dameon Wilburn


Byron Ballard


Starr Casas


Stephanie Pollock Palm


Bayou Witch Incense
Bayou Witch Incense is more than just an enchanting, powerful fragrance: It's magic at it's best. That's because every single stick is prepared in the ancient traditions of herbal and lunar magic. There's simply none better available for sale.
Coventry Creations
If you think all magical supplies are created equal, think again! These fabulous candles, oils, incenses and spell kits are not only created by magical practitioners, but done so during planetary aspects in harmony with the magical intent of every product they sell.
Dragonfly Design
Jennifer of Dragonfly Design handcrafts some of the most gorgeous jewelry I've ever seen - and trust me, I've seen a lot of fabulous jewelry over the years! Her eye for stones, color and placement is absolutely impeccable; so much so, in fact, that I've never seen a Dragonfly Design piece I didn't want to own. ;)
Lapulia Studio
Incredible museum quality Books of Shadows that are bound in Italian leather using a centuries-old technique, and filled with nearly 700 luscious parchment pages of information and artwork. These books are positively amazing. In fact, nothing I've ever seen even comes close!
Magickal Momentz
Looking for that one-of-a-kind special gift? Then look no further! Magickal Momentz offers the most gorgeous handcrafted Goddess Prayer Beads you've ever seen. Each comes beautifully packaged in an organza pouch with an ivy embellished scroll of instructions, making it the perfect gift for any occasion. Or maybe even for yourself!
Sabrina the Ink Witch
The most stunning pen and ink art I've ever seen - perhaps, the most gorgeous in the whole wide world - comes from the very talented hands of Sabrina the Ink Witch. Her eye for detail is unsurpassed. And whether you're looking for the whimsical or magical, you'll find it here.





The list of authors below defintely bear mention here for a couple of reasons. First of all, they happen to be some of my very favorite people. And while that may not be important to you, the second reason will be: They comprise the cream of the crop when it comes to writing great books! Whether you're looking for a fabulous novel with a paranormal slant or something in the non-fiction Wiccan/Pagan/Metaphysical genre, you'll find with one of these authors. [For your convenience, the fabulous novelists listed here are noted with a star. ;)]








What would life be without a little music? Pretty damned boring, that's what! So with that in mind, I've listed a group of my favorite musicians to lighten your mood and keep you in the swing of things. Check out their sites and see what they have to offer. Better yet, check their tour schedules to see when they'll be in your area!


I'm very persnickety about graphics; so much in fact, that I've always designed my own webpages. At least, until now. Yes...I've finally discovered graphic designers whose creations don't just meet my expectations - but soar way beyond! If you're looking for help with your site - or are interested in finding some great eye-candy - go check them out. I've no doubt you'll be just as thrilled with their work as I am!

Designs by Eleasa





There's nothing worse than buying a book only to discover that it either wasn't what you were looking for, or that it's the most boring thing you ever tried to read! So with that in mind, I've listed a few of my favorite book review sites. So let these folks check out your book list first - and next time, you'll know before you buy. ;)




Bitten by Books




---




---

Graphics on this page courtesy of Designs By Eleasa

---